SCRAB provides you with multiple individual tools divided into five different sections. You can reach them in two different ways:
From the main dashboard
(If you want to access the particular tool, just click on its name)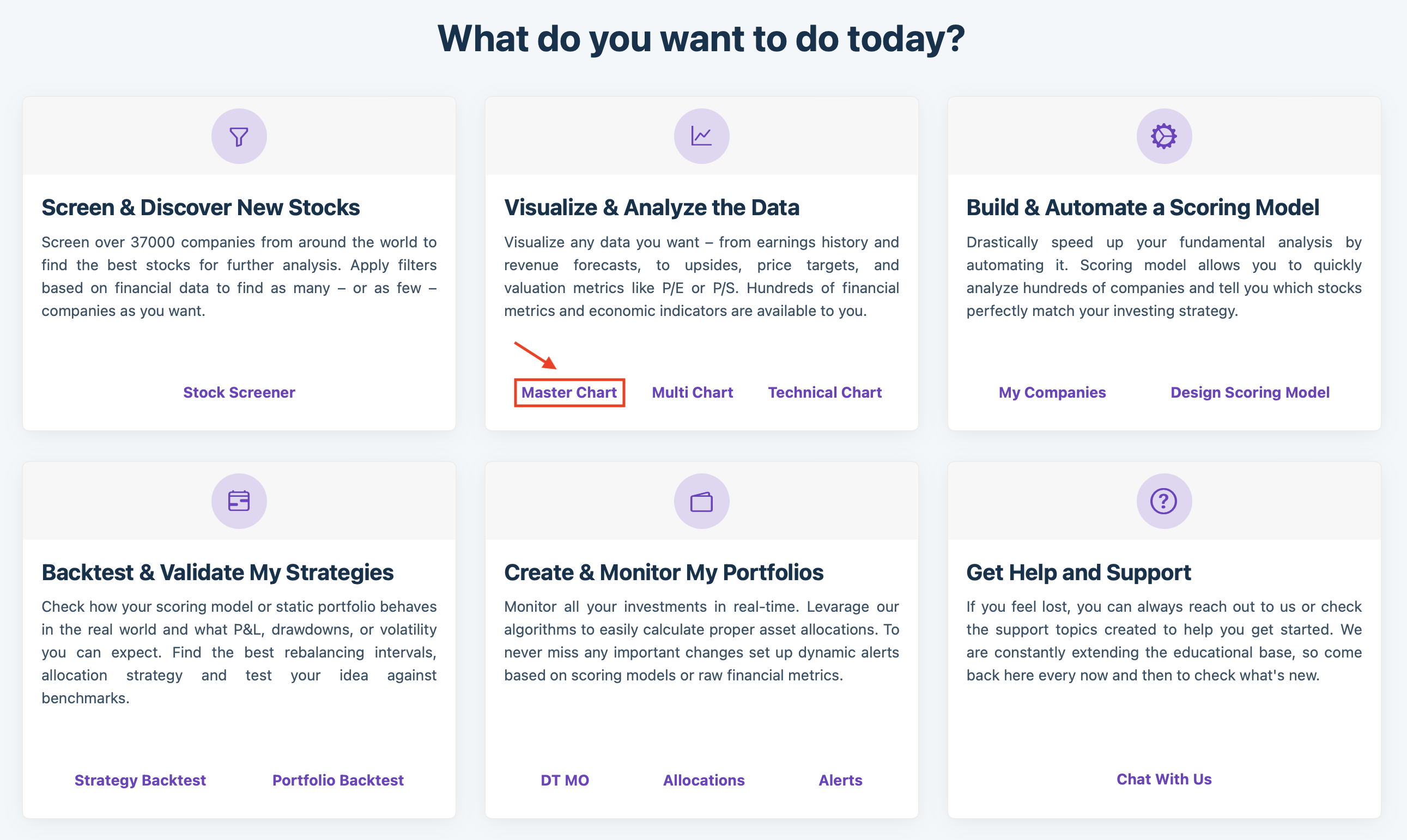 or
From the top menu
(Click on the specific section to see tools available under it)



These sections/tools available at the time are:
Screener
Analysis

Master Chart
Multi Chart
Technical Chart

Scoring

Your scoring models
Scores Breakdown
Quick Scores

Backtests

Strategy Backtest
Portfolio Backtest

Monitoring

Your portfolios
Calculate Allocations
Alerts


Good to know
When you work inside the Master Chart workspace, you can always switch the tool by choosing the right section from the top menu and selecting the tool you want to work with. Your work on Master Chart will be saved automatically, so when you return here next time, you'll see it exactly as you left it.