On SCRAB, you can work with three independent types of charts to analyze your company (or companies) in a slightly different way. Here is a quick summary of all tools available.
1. Master Chart
As the name suggests, this is the central place you want to go to analyze your company (or compare many companies at the same time). This is the most comprehensive and customizable tool we offer to visualize financial and economic data.
Use Master Chart if you want to see and analyze any data from financial statements like revenue or debt level; any indicator like P/E or Price Target; or any other characteristic describing a company's fundamentals (we have approx. 500 different indicators available).
Using Master Chart, you can easily find correlations between data series, recognize trends, and compare one metric to another, or compare the same metric for many companies simultaneously.
We also have approximately 30 crucial economic indicators available, from CPI to Consumer Sentiment to New Houses Building Permits.
This is what it looks like: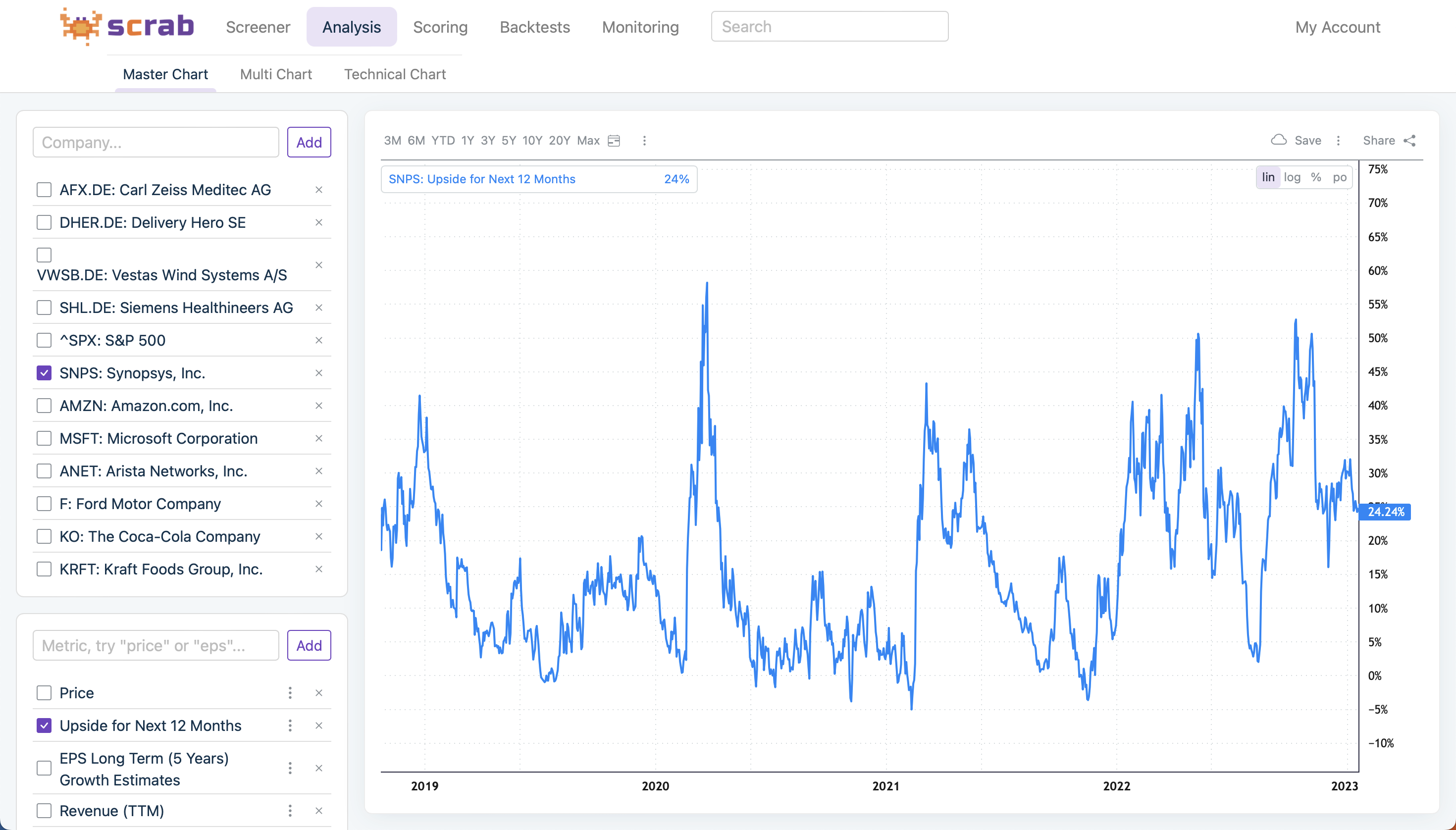 More on using this tool in the Master Chart manual.
---
2. Multi Chart
This is where you want to go if you aim only to have a quick look at the overall condition of your company. Multi Chart allows you to display many different mini charts with many different metrics.
It helps decide whether any revision of the estimates has already happened, or maybe the trend is still stable, or perhaps the upside is too low at the time, or... you get the idea? Many metrics displayed simultaneously on various mini charts can make your life much easier and your research much faster.
Furthermore, you can easily adjust the look by adding more data series to the same chart or creating many different data sets and grouping them under thematical tabs, i.e., "value" or "growth", so you can save them once and switch between them later in a matter of milliseconds.
This is what it looks like: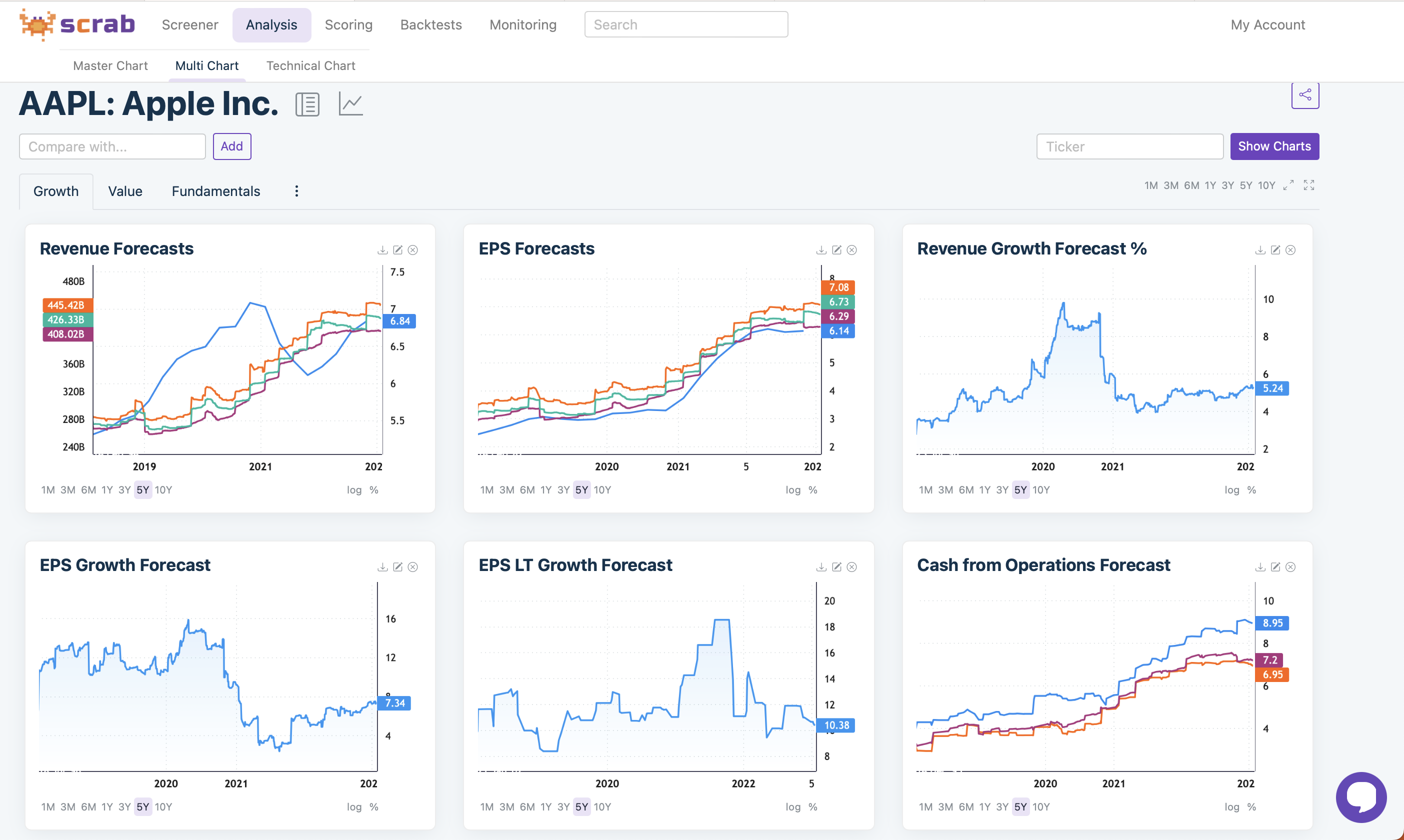 More on using this tool in the Multi Chart manual.
---
3. Technical Chart
Technical analysis is not our thing, and we have some doubts about its usefulness. That being said, some of our clients use it constantly, so we've decided to give them the tool to do their job without the need to leave SCRAB ecosystem.
This is what it looks like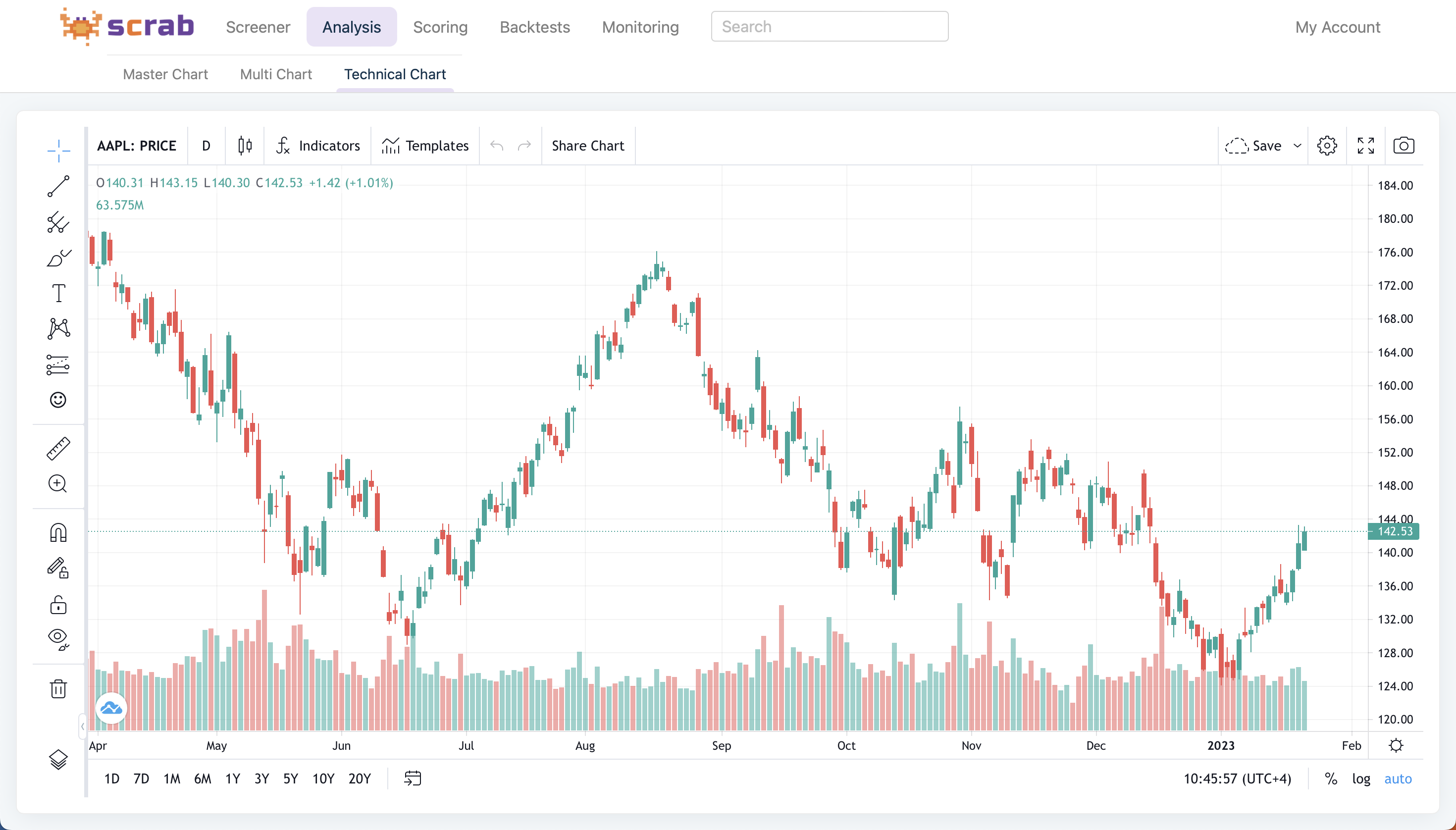 The Technical Chart we offer runs on a well-known TradingView engine and is not customized by us in any way. Hence, you can check their manuals to know more about all the features.