Multi Chart allows you to display many metrics for one or more companies. That makes the analysis much faster than using Master Chart but less detailed, though. Nevertheless, a properly configured Multi Chart is an excellent way to quickly check all the company's basic details, i.e., fundamentals, growth indicators, or valuation, without the burden of opening all the indicators one by one.
This is how the Multi Chart looks like when you open it for the first time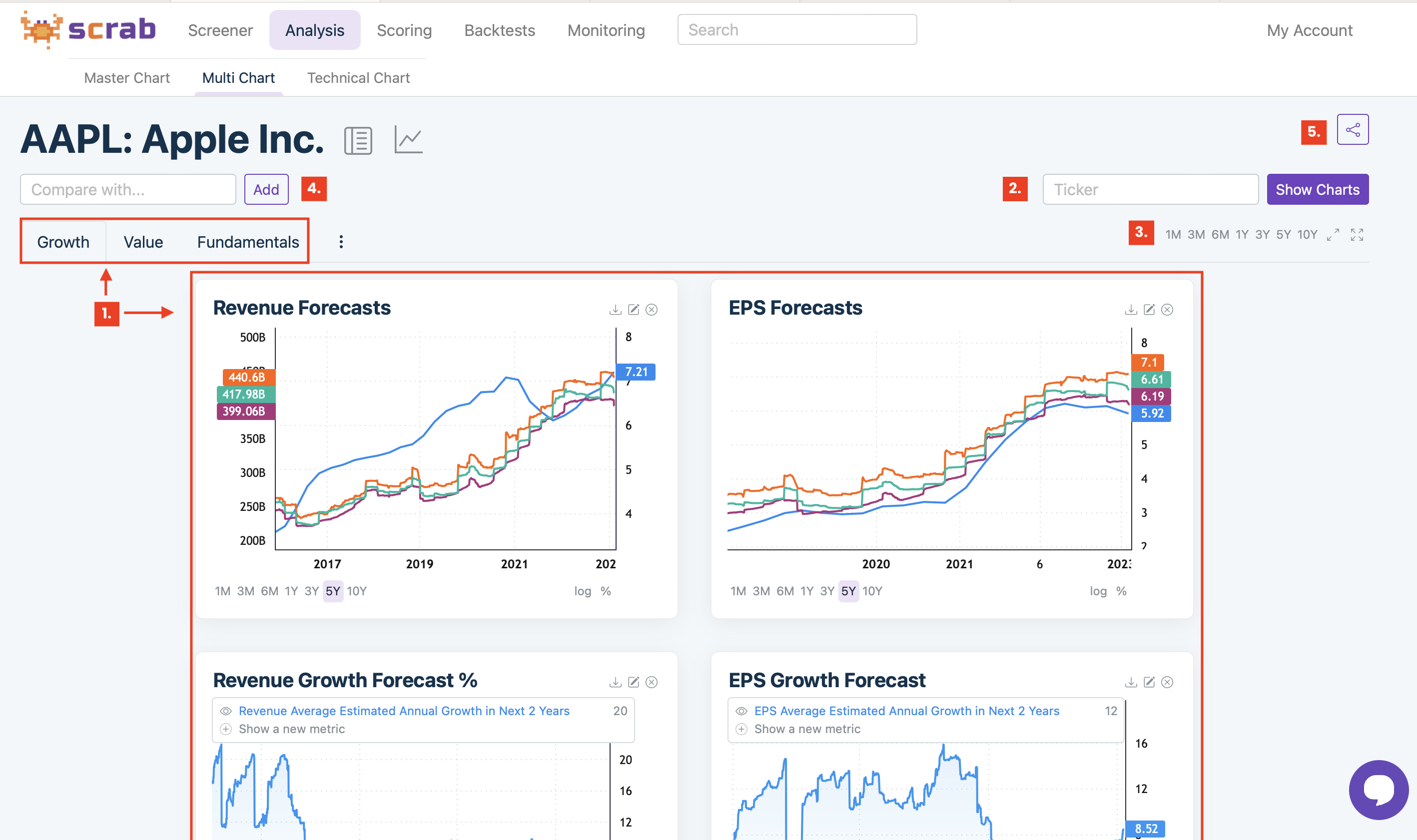 We have already preconfigured some indicators (like Revenue and EPS forecasts) and split them into three major categories (Growth, Value, and Fundamentals), so you can have something to work with at the beginning. You can configure these categories by clicking the dotted menu next to their names.
To display data for another company, just type its ticker or name and choose the right stock from the list.
Change the time horizon displayed on the charts or go full screen in two different ways.
Compare all the data with another company. It works best when a single indicator is plotted on a chart because if you compare many different indicators for two companies on the same single chart, you will see a mess. More on this topic here: Comparing two companies using Multi Chart.
Share your Multi Chart view by copying the link, embedding it on your website, or downloading a PNG file (sharing works best on Google Chrome).
Adding a new indicator to the Multi Chart
Related articles:
Configuring single chart in Multi Chart
Comparing two companies in Multi Chart
Whole workflow on Multi Chart (video) – available soon!