You can compare Companies in two ways.
If you'd like to compare Companies from Screener results or your Strategy, do the following:
1. Select the Companies you want to compare by clicking the rows in the Table. When selected, the whole row will appear highlighted.
2. Click the button that appears at the bottom of the screen.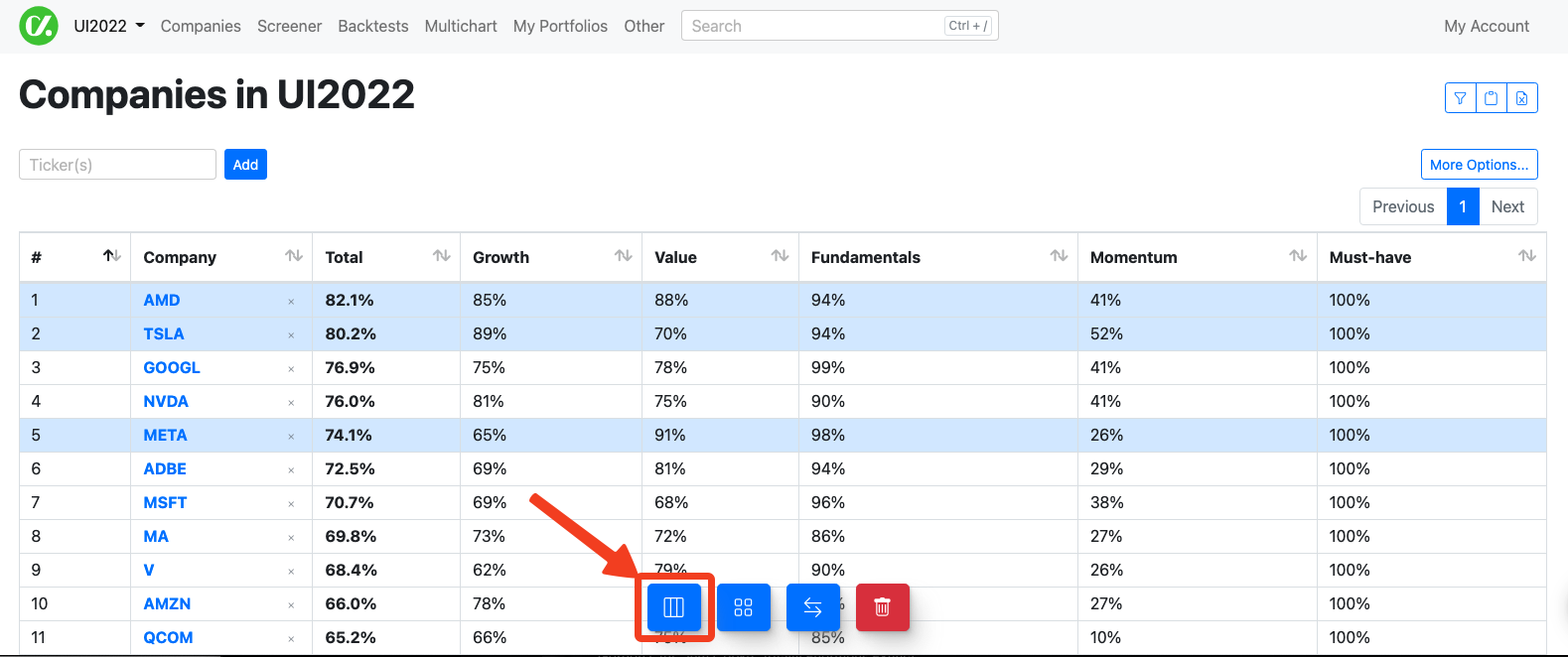 ---
Alternatively, if you have a list of companies that you want to quickly compare (e.g. from an online article, or recommended by one of your friends), you can do the following:
1. Click Other on the Navigation Menu and select Compare from the dropdown list.
The Compare Companies page is displayed.

2. Enter up to 15 companies separated by a comma in the Tickers field.
3. Click Compare.
The Companies Comparison page is displayed.