The Quick Score tool allows you to quickly check the total scoring for multiple companies without adding them to any scoring model (that is, without using up your 1000/2000 quota).
To access the tool, go to the Scoring top menu, select the desired scoring model you want to work with, and then click the Quick Score tool.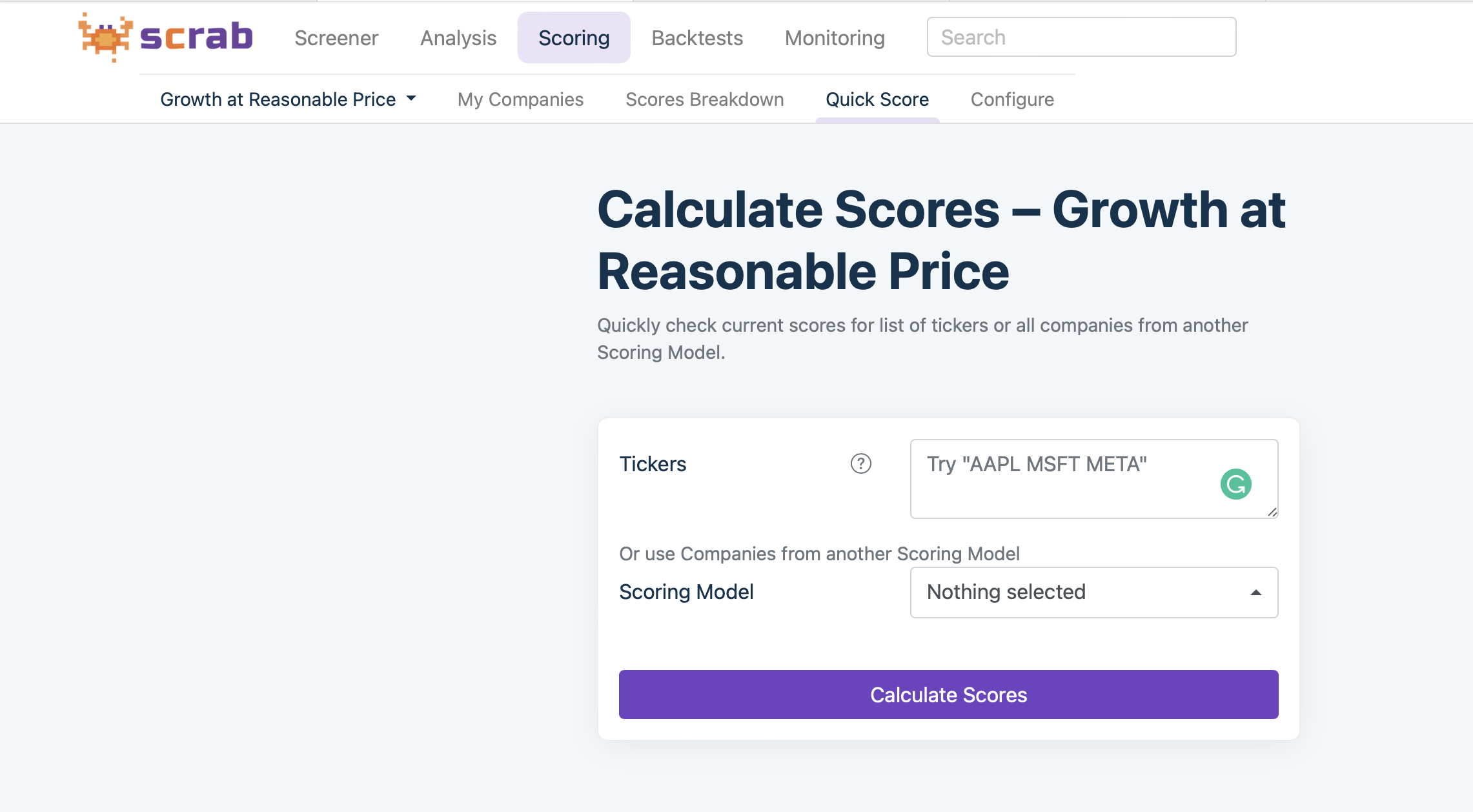 You have two ways of adding stocks here: either by typing or pasting their tickers (up to 1000 stocks) or by selecting the stocks already added to a different scoring model you've configured in the past. Choose one way or another and click the "Calculate Scores" button.
You'll see something like this: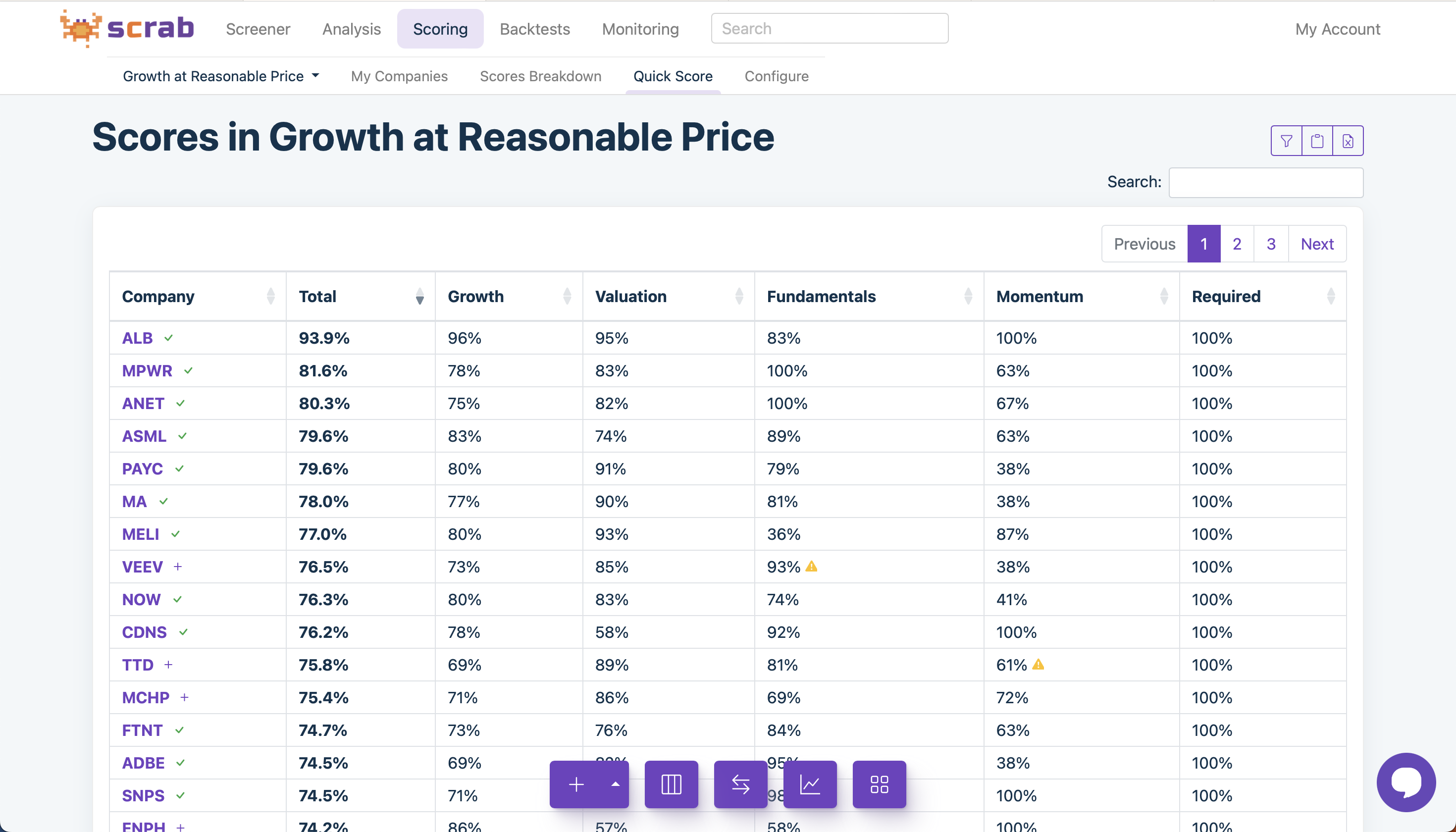 ---
The next steps
Now you can apply filters to the results to sort them out better or do one of the suggested next steps (icons at the bottom of the results).
The possible next steps are: